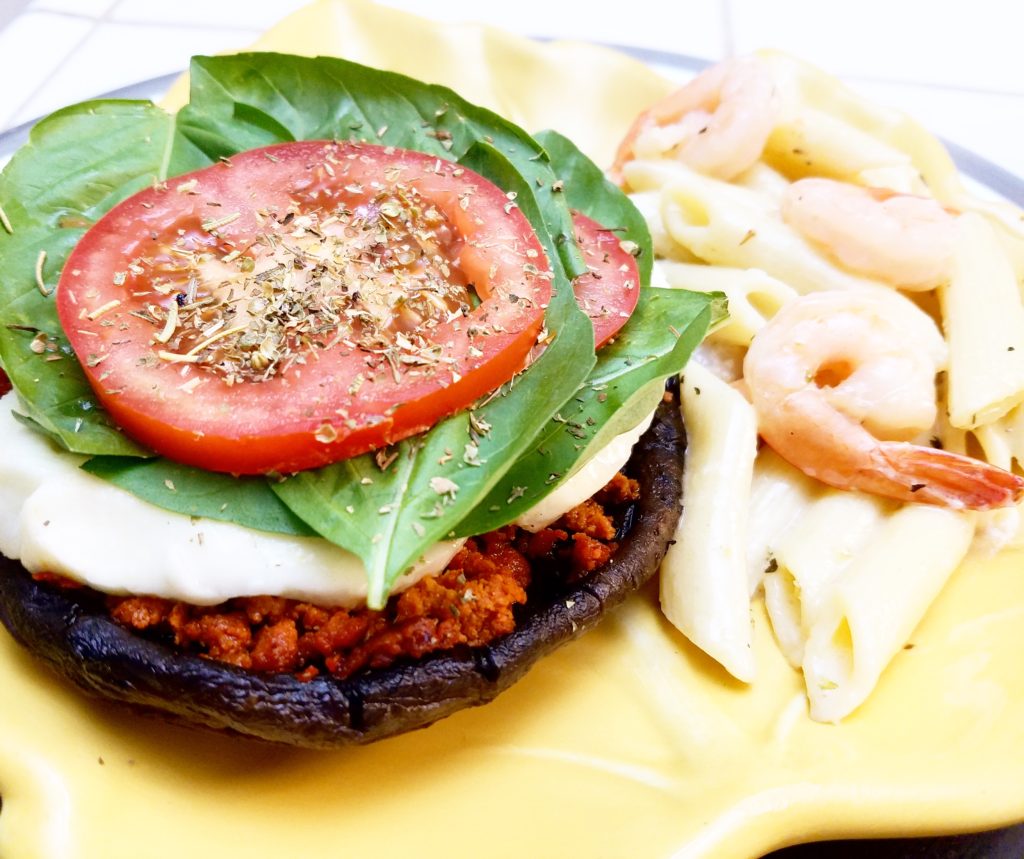 This simple dish is a shout-out to all of the other mushroom lovers out there! I've learned that people either love them, or hate them. I love them so I made this as a snack one night and I really loved how the chorizo spice and texture contrasted with the soft and mild flavor of the mushroom.
Chorizo Stuffed Portobello Mushrooms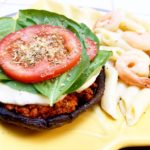 By bspangle Published: January 11, 2020
Chorizo Fresh Basil Leaves Fresh Mozzarella Cheese Tomato Slices Italian Seasonings, Salt, Pepper Olive Oil, Butter
Ingredients
Instructions
Fry the chorizo in a frying pan. Because of the red seasoning of chorizo, it's difficult to see the meat color and tell when it's thoroughly cooked, but you will notice a change in the texture as the meat will change from the mushy, raw meat texture to a more granular texture. 2 While the chorizo is cooking, gently saute' the mushrooms in a small amount of olive oil mixed with butter. Cook on both sides but only for about 2 minutes per side as you still want the mushroom to be firm enough to hold together. 3 Stuff the mushroom with chorizo until you have a nice even layer. 4 Layer some fresh mozzarella cheese on top of the chorizo and then put the whole stuffed mushroom in a toaster oven until the cheese melts. 5 Layer some fresh basil leaves on top, and then the tomato slices. 6 Season the tomatoes with Italian seasoning, salt and pepper. 7 Enjoy your hot mess!
WordPress Recipe Plugin by ReciPress